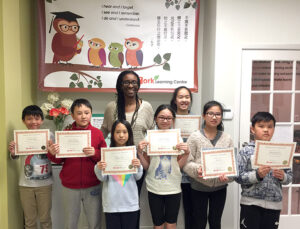 Junior Power Speaker
New Session starts on Monday Oct 21, 2019

Grade 5~ Grade 8: October 21~ November 11, 2019

Class time: 6:15 ~ 8:00pm

Program consists 4 – week sessions for each level

Class duration: 1 hr. 45 mins each class

Tuition Fee for each level: $175, Sibling special: $150

Instructor: Ms. Laura Connor (

Founder of Connor Speaks

)
FIND OUT MORE
We'll be happy to answer any questions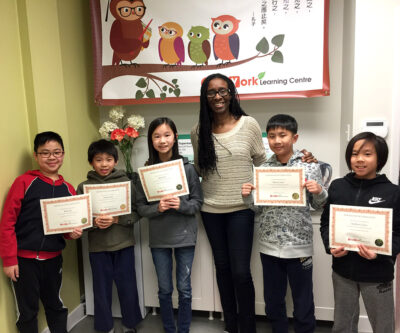 Why is it important to have good public speaking skills?
To help build confidence

To be able to speak clearly and be understood

To be able to give school presentations and also be a leader at school

To be able to persuade people to agree with our ideas

To be able to start a business or a social media channel

To be able to run for student council or later in life, run for public office
The Core Delivery Skills focus on:
How to craft a solid speech

Facial Expression

Eye Contact

Movement on Stage

Vocal Variety

Body & Hand Gestures

Pauses

Filler Words

Word Pronunciation
Instructor
Ms. Laura Connor
Laura is an engaging presentation skills consultant, keynote speaker and public speaking coach.  She helps business owners and success driven professionals expand their influence by mastering the art of delivering powerful presentations. Laura draws on her years of diverse career experiences to deliver customized learning opportunities packed with practical, easy to implement strategies that enable her audiences to fast track their public speaking skills to success.
Immediate Past

Area 22 Director for Toastmasters District 86.
Past President for Markham Toastmasters Club #4782.
Founder of Connor Speaks.
Facilitator for the Centre for Leadership & Innovation Youth Leadership Program.

Creator of the LinkedIn for Locals Program,

Power Up Your Speaking System

,

The Fast Start to Speak Up Program and the Dynamic Speaker Intensive Coaching Program.
Ms. Laura Connor Speaks
Congratulations to all of our students who just completed one of our Jr. Power Speakers Programs. You were indeed a pleasure to work with!
Some (but not all) of the skills they learned during the program were:
How to speak confidently
How to craft a well-structured speech
How to open, fill and close a captivating speech
How to deliver a presentation in a powerful and engaging manner.
They spoke about a wide range of topics, including Stradivarius stringed instruments, the case to parents for why their kids should play video games, the benefits of owning a dog and why drinking is bad for your health.
The depth and level of insight about their topics highlighted the fact that our children have a wide range of passions and are willing & able to teach us many things. They are truly an amazing group of kids!
Thanks to Katherine Yang at Top York Learning Centre in Markham for being such a fine partner and collaborator to work with!
Our fall Jr. Power Speakers Program starts on October 21. If you'd like your child to be a part of this confidence building program, please message me for details.
Keep Speaking Everyone!